Vital Lines Tattoo est. 2011. Located in Ocean Beach, featuring artist Chuy Espinoza.  Chuy strives to make each tattoo experience a pe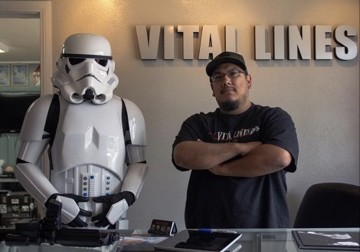 rsonal one by applying his artistic perspective and extensive art background to meet each and every individual's needs.  A natural born artist, you will find that his passion for color, design, and originality is portrayed in every piece of body art or on every canvas hanging in the studio.
We are registered with the County of  San Diego Department of Environmental Health and have Bloodborne Pathogens and Exposure Control training. Clients can count on a pleasant, clean, and sterile environment at Vital Lines.
We hope to establish a good relationship with our clients and welcome any questions or visits to the shop.